Welcome to my website!
I am a foreign correspondent and novelist who lives near Vancouver, Canada. I was born and raised in Switzerland.
For thirteen years I have been writing regularly about Canada for newspapers and other publications in Switzerland, Germany and Austria.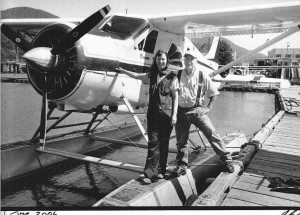 I have published three books, among them two thrillers with the German publisher Bloomsbury Berlin Verlag:
Nutze deine Feinde (Use Your Enemies)
Unter dunklen Wassern (Under Dark Waters). This novel was translated into Dutch (Het Donkere Water, De Fontein 2008).
My first book "Nutze deine Feinde" was translated into English by Amazon/Crossing and published in 2012.
I have just finished a fourth book, a novel that takes place on the rugged island of Newfoundland/Canada.
(Photo Elaine Briere)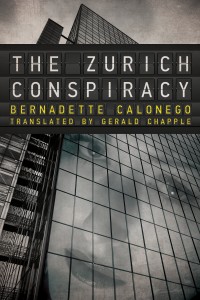 My first book "Nutze deine Feinde", a thriller that takes place in Zurich/Switzerland,  has been translated into English by Amazon/Crossing. "The Zurich Conspiracy" is available in stores and on the internet(see page "Books" for an excerpt).
"This mystery novel . . . . is a remarkable debut that follows the rules of the genre and keeps the reader in suspense until the solution of the case is revealed."
Schweizer Illustrierte, Zurich
"With the modern corporate world, Calonego opens a new field for the mystery novel."
Krimikritik Paul Ott/Paul Lascaux
"Bernadette Calonego has created a crime story with an excellent plot."
Südkurier, Germany
Read a review in The Mystery Gazette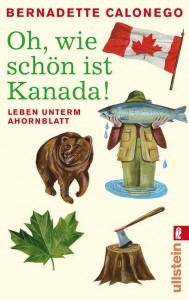 My book "Oh, wie schön ist Kanada!" (O how beautiful is Canada!) has made it to the Spiegel-bestseller list. (See Blog and Books)
I welcome any feedback you may have regarding my articles, books or any other topic!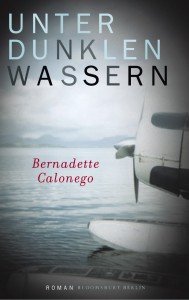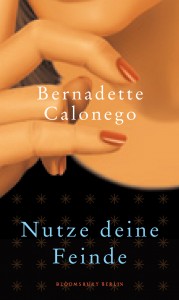 All the photos of Canada featured on this site were taken by myself (Copyright Bernadette Calonego) except the following:
Ice Road on the entry page: Photo Rudolf Grütter
Background Picture Grizzlies: Photo David Norman
Background Picture Vancouver: Photo Urs Affolter